ACCESIBILITY
We are always working to obtain "a coach for all".

Our buses are specially adapted for passengers with limited mobility. We take the greatest care of people who experience most difficulty when travelling.
Our clients with reduced mobility receive a service with the same comfort and safety as any other passenger.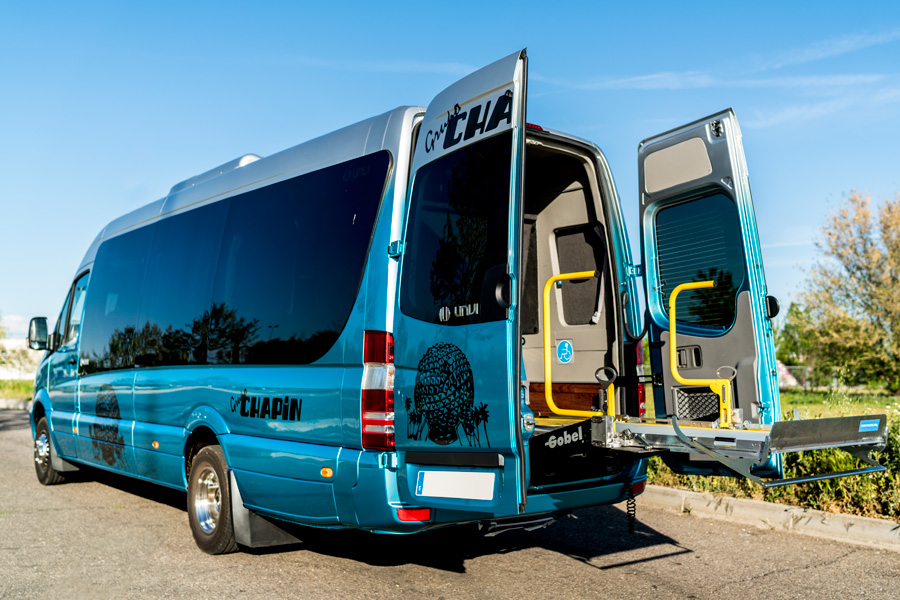 QUALITY GUARANTEED
To improve the accessibility of our coaches, we have vehicles for people with reduced mobility. Vehicles seating 14, 19, 22, 35 and 54 with the follwing technical features:
Non-slip floor.
Wheelchair restraint systems for traction, torsion and flexion as well as moving and turning. This system allows the wheelchair user to sit facing the front of the vehicle.
Two anchoring points for each chair in addition to an easy-to-use waist-height holding device.
Security system which disables the working of the platform-lift if the vehicle is not 100% stable.
ACCESSIBILITYGUARANTEED
Accessibility is guararnteed on our entire fleet of coaches and buses in Madrid.
All our platform lifts have a lifting capacity in excess of 300kg.
Manually-activated security control.
On all our vehicles with up to 22 seats, the door has an automatic additional step to reduce the distance between the first step and the ground.
Vehicales of 35 seats or more have a hydraulic "kneeling" system.
Sensor valves on the side doors.