Confort
At GRUPO CHAPÍN – Madrid-based coach hire company – we are constantly working and investing to bring our clients the latest technology in the area of safety and comfort, in order to make their journey as pleasant as possible.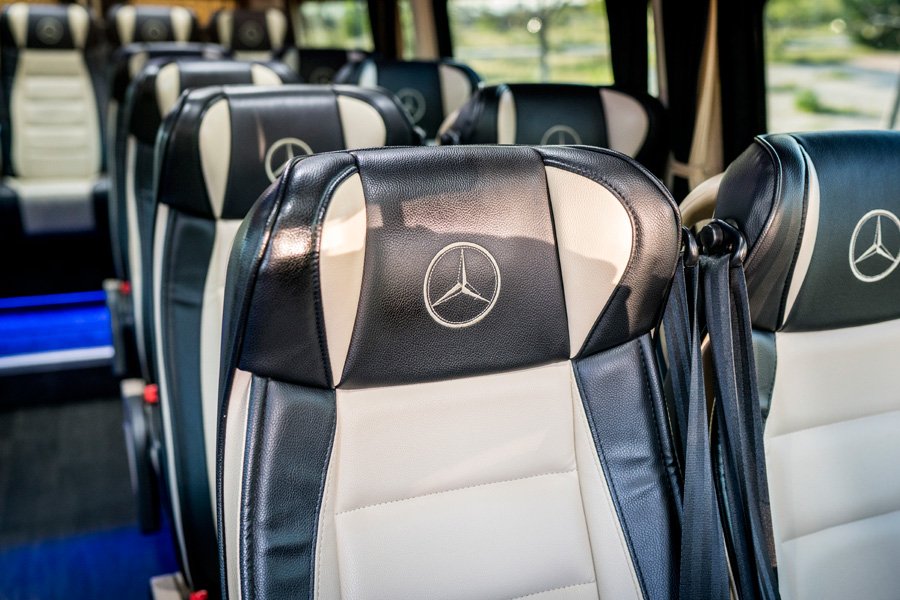 MÁXIMA COMODIDAD Y CONFORT
Nuestros vehículos cuentan con las siguientes características:
Climatizador para calefacción y aire acondicionado.
Convectores de calefacción en compartimiento de viajeros.
Lunas laterales dobles tintadas.
Renovación de aire interior superior a 15m3/h*pasajero).
Pre-calentador con programador.
Apoyabrazos abatible.
Asiento y respaldo de los asientos, debidamente acolchados y revestidos en tela o cuero natural.
Altura mínima de respaldo de 68 cm.
Asientos reclinables.
Ausencia de salientes en el suelo.
Butaca del conductor neumática.
Micrófono de conductor y tripulación en su caso.
GPRS y telefonía móvil en todos los vehículos.
Sistema de reproducción multimedia o DVD, CD.
Iluminación individual en el frontal.
OPCIONES DE CONFORT
Además, ofrecemos opciones añadidas de confort a los autocares, como son:
Mesa de juegos.
Azafata o guía local, monitora especializada en transporte escolar o personas con movilidad reducida (PMR).
Asientos de Piel.
Reposapiés.
Servicios de Catering.
Prensa diaria.
Caja fuerte.