NUMBER ONE PRIORITY, OUR CLIENTS
Grupo Chapín has been transporting passengers for 40 years, adapting to the specific needs and requirements of our clients and guaranteeing maximum efficiency and professionalism, as evidenced by our fleet comprised of some of the most modern vehicles 9- to 70-seater coaches, minibuses and VIP vehicles. The average age of our vehicles is under 4 years and they are taking care of by our highly-qualified team of professionals.
All of those factors point out to one single aim: to fulfilling the requirements of our clients – an heterogeneous public who demands a high quality service.
These are the reasons why work hard to improve our services day after day.
OUR FLEET
ADAPTED 15- TO 24-SEAT COACHES
19- TO 35-SEAT MINIBUSES
VIP COACHES
50- TO 74-SEAT COACHES
ADAPTED SERVICES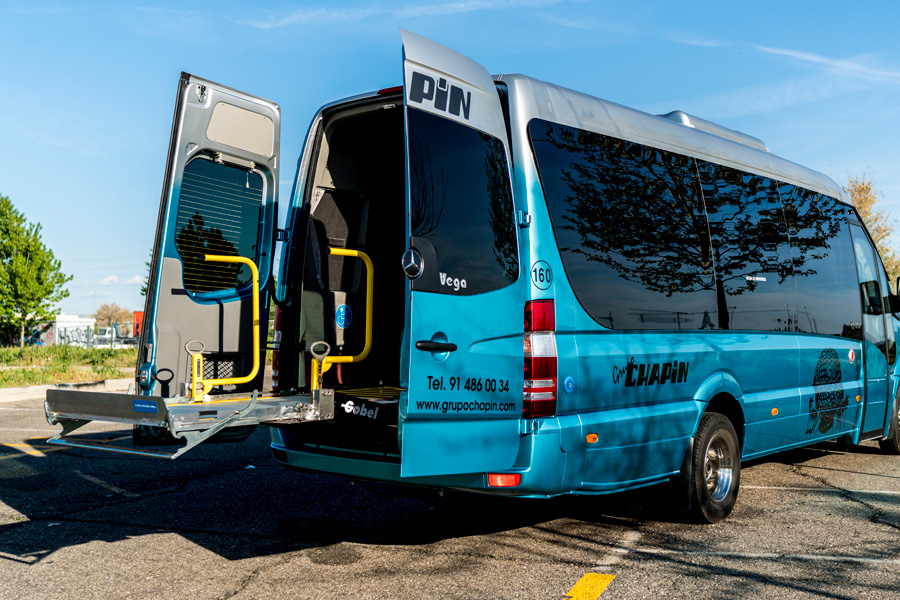 Our Group provides passenger services in coaches and minibuses for all types of trips in Spain and abroad. Transfers for arrivals and departures at airports, ports, train stations; transfer for special events, factories, universities, schools, special centres, day centres, residencies, clubs, associations and private functions.
All with one feature which is common to all – maximum quality of service.
MAXIMUM COMFORT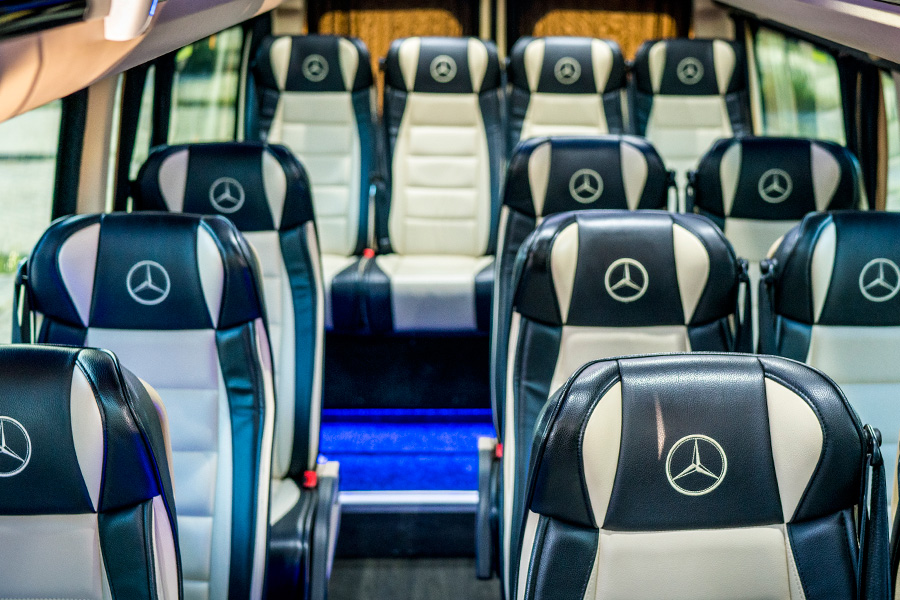 Beginning with our highly-qualified staff, who are receiving on-going training to keep customers, like you, totally satisfied. That is true not only of our drivers but also office staff, mechanics and on-board assistants.
We then take care of the smallest detail both inside and outside our vehicles seeking the comfort and safety of all our users. Those details will be self-evident when you choose to use any of the Grupo Chapín vehicles.
GREATER SAFETY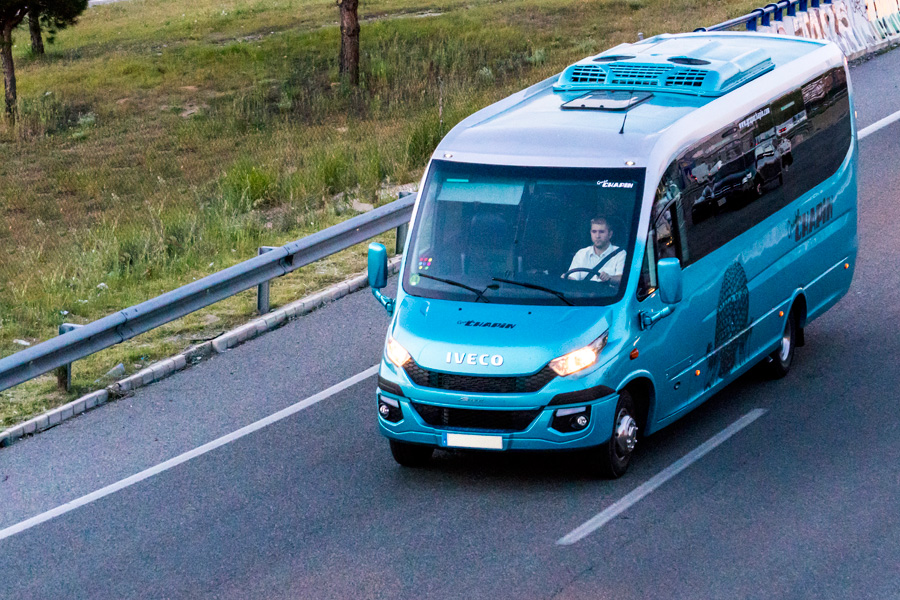 The fundamental basis of the corporate policy of Grupo Chapin is to provide a service of the maximum quality. To do so, we comply with the ISO 9001:2000 norm and carry out each job or service with our own vehicles and staff. In other words, we do not sub-contract any services in order to guarantee client satisfaction and prevent any problems.
24 HOUR SERVICE
The Grupo Chapín provides a 24-hour service (with direct contact with each of our vehicles) to correct any anomaly or deal with any emergency.
QUALITY CERTIFICATES
All our vehicles comply rigorously with European norms regarding safety and are endorsed by the most prestigious quality certificates.
OUR OWN MECHANICS
Our company has its own garages - TALLERES CHAPÍN – where the maintenance of both our own vehicles and those of other companies such as, TVE, CEPSA, Spanish buses, etc., is carried out.
THE GROUP'S STRENGTH
The Chapín Group is, at present, made up of several companies from the same sector which all serves to boost our efficacy and services.