Comfort
In GRUPO CHAPÍN we work and invest on a daily basis to bring to our customers the latest technological developments in safety and comfort, so that their trips are fully satisfactory.
Grupo Chapin buses: the ultimate in comfort.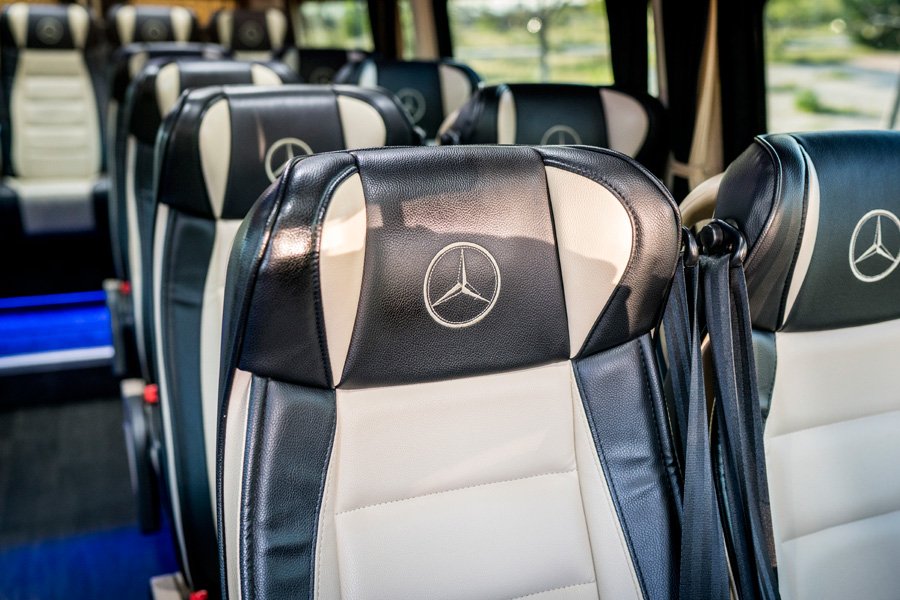 MAXIMUM AMENITIES AND COMFORT
Our vehicles have the following characteristics:
Air conditioning and heating.
Convectors of heating/air conditioning in travelers compartments.
Double sided tinted windows.
Renovation of indoor air greater than 15m3 / h * passenger.
Pre-heater with programmer.
Folding armrest.
Seats and backrest of the seats, properly padded and covered in fabric or natural leather.
Minimum backrest height of 68 cm.
Recliners.
Absence of slopes on the ground.
Pneumatic driver's seat.
Driver and crew microphone, if applicable.
GPRS and mobile telephony in all vehicles.
Multimedia playback system or DVD, CD.
Individual lighting in the front.
USB, Plugs.
WIFI.
COMFORT OPTIONS
In addition, we offer added comfort options in our coaches, such as:
Gaming tables.
Hostess or local guide, specialized instructor in school transport or people with reduced mobility (PMR).
Leather seats.
Footrest.
Catering Services.
Daily Press.
Safety box/locker.