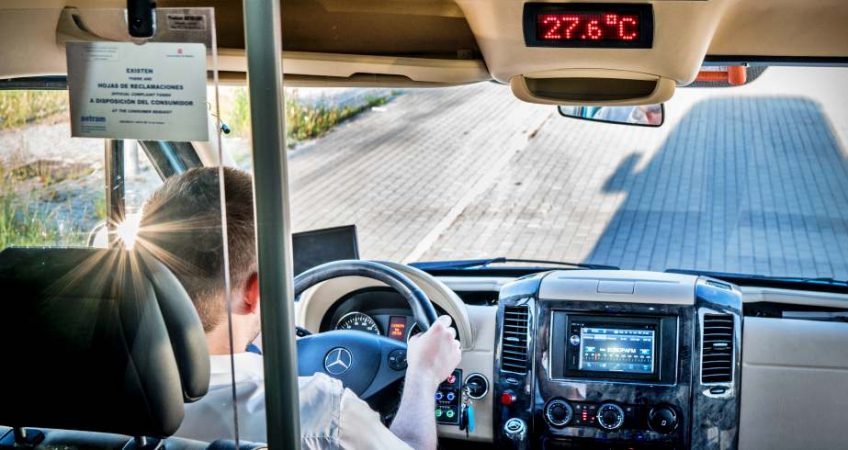 These are the advantages of traveling by bus. With the arrival of good weather several departures are organized, many of which are made by bus. We bring you several tips and advantages for traveling by bus if you decide to take a well-deserved break. 
The first thing to know before traveling, is to think about the transportation mean that you will be using to get to your destination. Keep in mind, that many people do not have enough money to travel by plane, nor do they have a car in property. But if we like to travel, this should not be an excuse to give up on your desired holidays. Therefore, a more economical way to travel to your destination, is to opt for a coach. You will find here some tips and advantages of traveling by bus to discover new places while on holiday. 
One of the first tips and the most important one, is to travel with all your documentations (identity cards, work permit, passport.. etc) in case you decide to cross the border or travel around the European Union. Although the European Union is a free movement area for people and merchandises, you do have to be careful in borders and policemen' controls travelling with all your tickets and identity documents.

 

If you are making a very long bus trip, it is a good opportunity to have a good chat with your traveling companion, forgetting for a moment the social networks. This way, you will make the trip much less tiring and more entertaining. It is very positive to also chat with the driver himself when a stop is made, as they are the ones who travel the most, who know every corner of the destination places. This way you will have an opportunity to assemble useful information on your trip.

 

After lunch, it is normal to find ourselves heavier and tired, so we recommend you to adapt to the Spanish tradition of the "siesta" and have a good nap or have a rest watching the views. You will see how you will quickly feel more awake and relaxed.
A good reason for traveling by bus is the possibility that it will bring you to see a great amount of town, cities, monuments, lakes, mountains and much more, while you do the tour. If you have the chance, do not let this opportunity escape and take a look from time to time to our blog to read information on new places as we frequently publish articles with touristic information on the cities that we are travelling to every days.

 

Take advantage of every stop you take to take some time off, stretch your legs, go to the bathroom and fill your stomach. The bus always stops in areas of commerce, shops, bars … which is a good opportunity to buy a local gastronomic product and enjoy it during the trip or take it home to share it with your family.

 

When traveling by bus, wear comfortable and light clothing in order to comfortable during the whole journey. You should proactively look at the weather forecast before travelling but also bring with you a small pullover as eve if it is 35 degrees outside, inside the bus you will have an enjoyable temperature that might require an extra clothe in order to avoid extreme temperature changes between outside temperature and bus's air conditioning.

 
As you can see, those are a few tips before travelling that you should consider in order to make your trip the more enjoyable possible. After applying those tips, you will only have to take advantage of each moment and immerse yourself in new experiences. Do not miss out on traveling and enjoy new bus journeys as each one is unique. 
Check out on our blog in order to see all the touristic information that we publish on each tour and visit that we make with our clients: https://grupochapin.com/en/blog/
Five advantages of traveling by bus https://grupochapin.com/cinco-ventajas-de-viajar-en-autobus/