The Chapín Group is promoted every day by its workers. Today we meet Santiago Macías "Every day in Chapín we move 125 coaches".
In Chapín we know that our strength is the people we have and in our specific case our employees since they are our image and our greatest impulse. For this reason, we want to listen to our team of professionals and let they be our voice. On this occasion we chat with Santiago Macías, who has been working for eight years in the company and is responsible for the Traffic and Commercial Department. Santiago Macías is a clear example of young talent since without having yet reached its thirties, he is together with his teammates responsible for moving approximately 125 buses every day.
Santiago: what is your responsibility within the company?
I am responsible for the Traffic and Commercial Department. Being in charge of the traffic means being aware of all the movements and coordinating everything related to the "sheet", in other words, the routes and schedules that our buses have every day. Every day we move 125 coaches and one of the priorities of a good traffic manager is to optimize the use of the bus, that is, to prioritize aspects such as empty kilometres for example.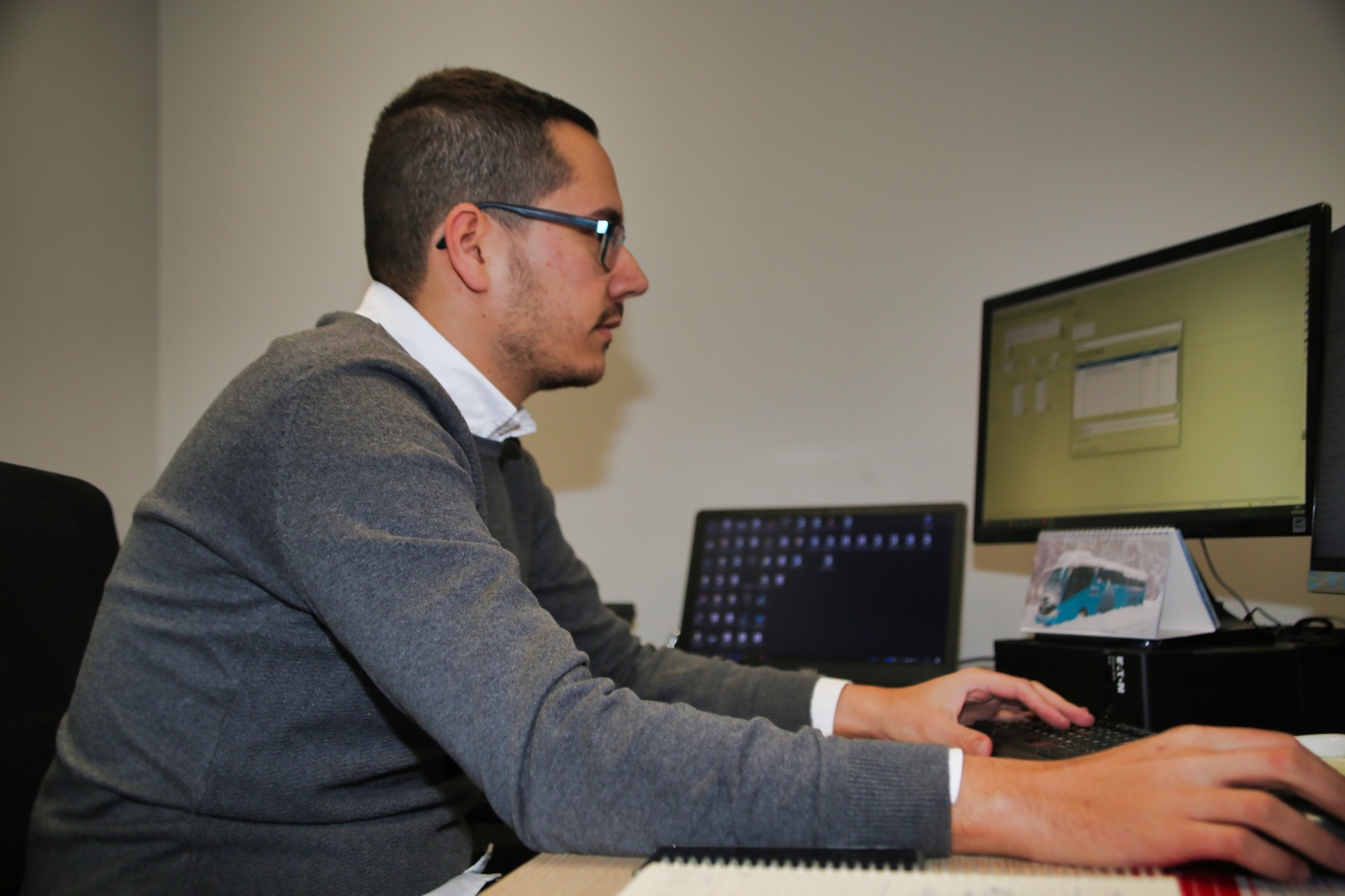 This optimization of the bus, is just one of the many responsibilities, right?
To this question Santiago effectively confirms that it is so and that for example, it is also important to adapt the qualities and skills of our drivers to the needs of our customers. Santiago specifies that this is important because Chapin's group has a very diverse client base: Schools, IMSERSO, corporate companies, events, international conferences, touristic trips through Spain and Europe … Therefore each driver has skills for a certain type of customer and audience. Our drivers are authentic professionals and very specialized in their area. In the same way we also adapt our buses to the service. Even though all our buses are VIP Coaches, in some services we will need a big size bus and in others a minivan, not to mention special school buses when we are dealing with the transportation of young children.
I understand that it is also important to know everything that happens on the routes and be extremely organized.
In Chapín we have the technology and all the work resources that allow us to know where our coaches are at all times. We are also specialized in all the details related to our services. For example, imagine that we have a client who wants a trip for 50 people to Fatima. We will be able to tell them the best schedules, where to stop to eat or rest, best routes … and every details related to his trip.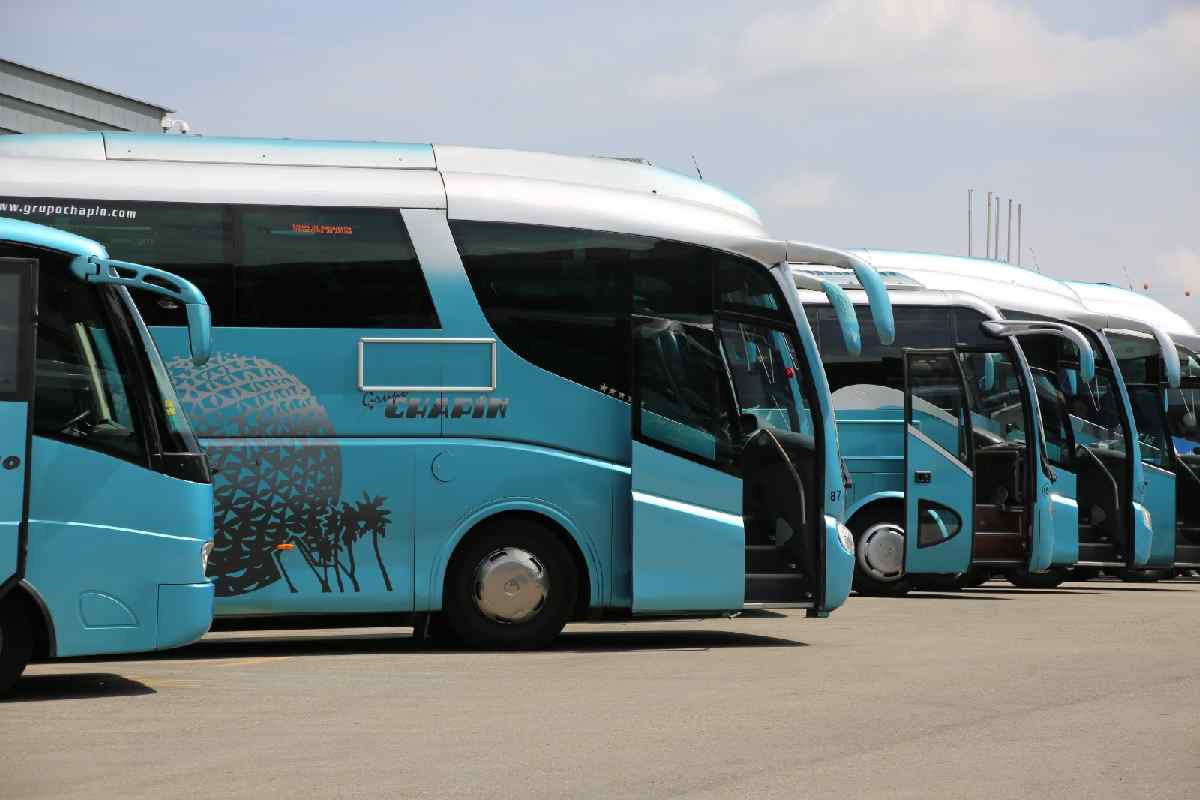 You have customers of all kinds, don´t you?
The Community of Madrid is where we serve the most and where we move the most vehicles, meaning the day to day work is done and focused on Madrid. But we also have routes, circuits throughout Spain and Europe. We do events, congresses, schools, senior trips …
How long have you been in the company for?
Well, eight years. I started as a monitor, then I pass my bus driver diploma and became a driver, then I went to the office and reached the position of traffic technician and finally became a traffic responsible.
You are young for a position of such responsibility
Indeed, I am 28 years old and many people tell me that I am young for such a position of high responsibility. Chapín has trusted me and given me the opportunity and the training to develop this position… I have to thank the trust placed in me and in the work that I realize. I have been growing professionally thanks to my bosses and colleagues. Chapín Group is part of my life and wearing Chapín shirt makes me thrive. My father is also a driver, so I have always lived with the colour of Chapín.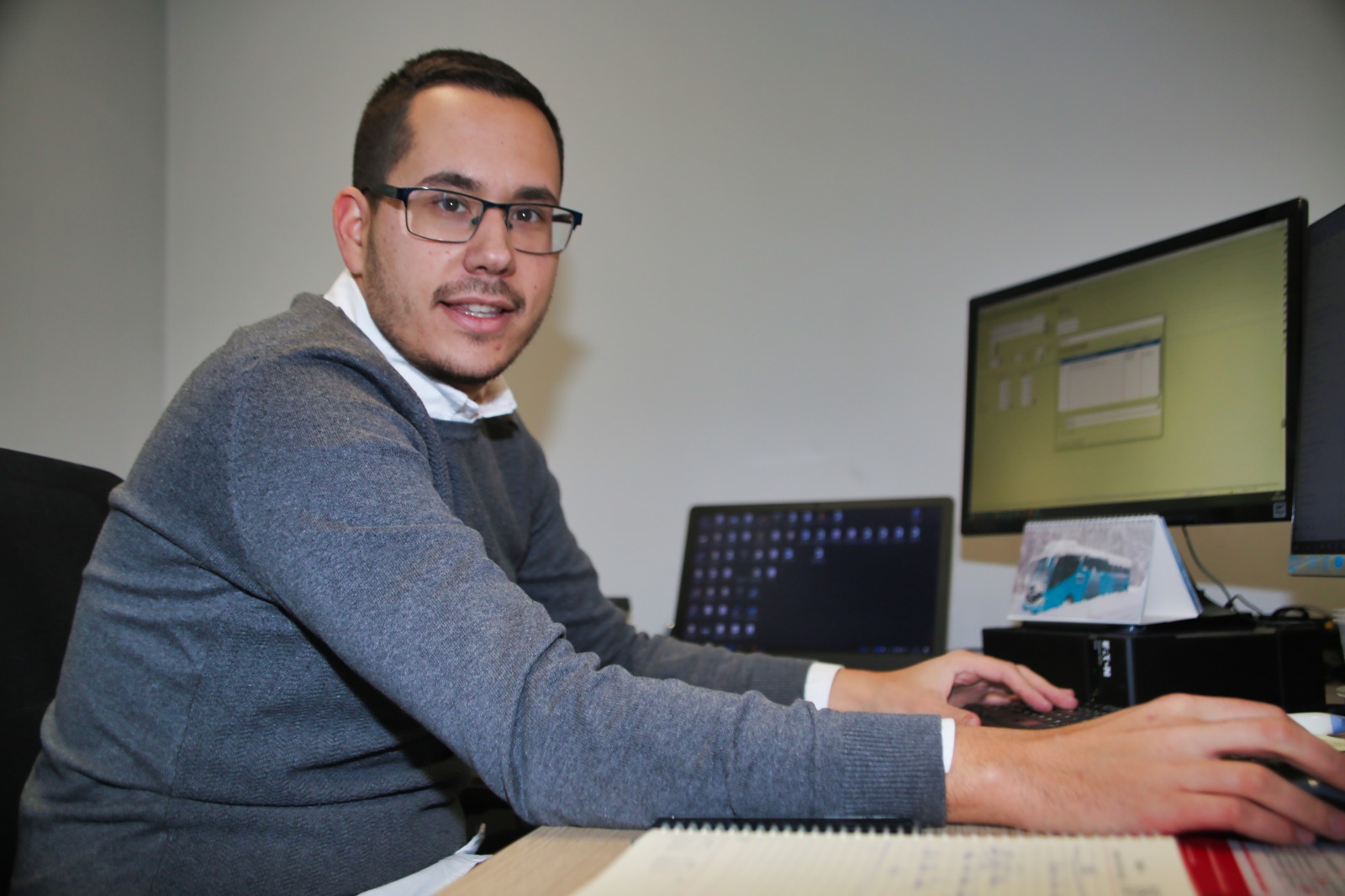 What is the best and most complex aspect of your position?
I love dealing with the client. You have to listen to the customer and then help him. It's what I like the most. No two days are the same. Regarding the complex aspect of my work, for example I would say that the days of bad weather conditions are hard. Coordinating everything, arriving on time with the weather against you … are the moments with high pressure.
Do you also have to know your colleagues very well?
They, the drivers, are the ones who help and get involved the most. The driver, in the end, is the one ultimately facing the client and end user.
"Every day in Chapín we move 125 coaches"
You can request a quote for renting a bus or coach in the Community of Madrid at the link https://grupochapin.com/en/request-a-quote/
Follow us on our Facebook channel to be aware of everything.