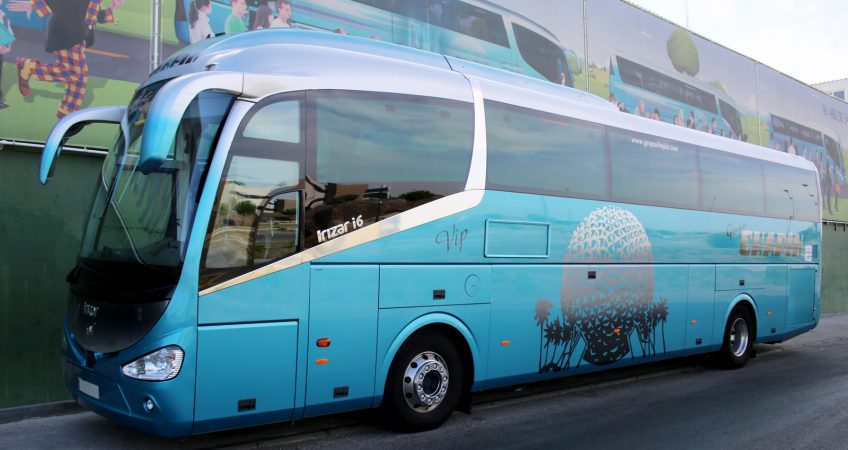 This is the service you need if you want need 60 seats, with safety, comfort and all the technological innovations.
Security
Security belts on every sit.
ABS, ASR, ESP.
Electric auxiliary brake or retarder.
Anti-roll rings.
R.D. 443/2001, on Lt. School and minors.
Speed limiter.
Emergency exits doors and windows.
Comfort
Temperature control.
High-quality reclining seats.
Preheater.
Fridge.
Individual reading light.
Illuminated sign.
Double Tinted Windows.
CD and DVD.
Comfort Options
Hostess or Monitor Service.
Game or work tables.
W.C.
Individual interior luggage carrier similar to airplanes.
Leather reclining seats.
Footrest in the seats.