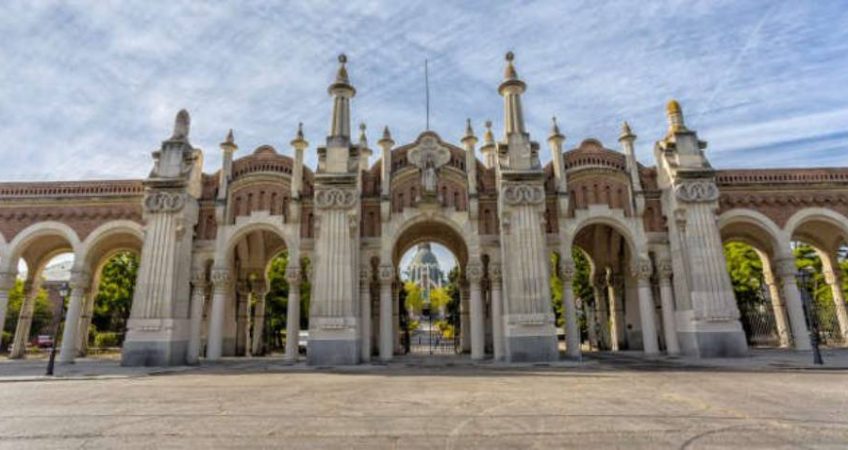 Cemetery tourism, a new form of tourism
In Chapín Group we like to accompany you and tell you about new forms of tourism and travel, like cemetery tourism. During the bank holidays of All Saints and Halloween party today we will go sightseeing in cemeteries.
With the arrival of November the 1st, our eyes and thoughts are turning to the realm of death and everything that surrounds it. We all know the Halloween party of the Anglo-Saxon culture, and the tradition of All Saints in countries like Spain in order to remind our loved ones that are gone. In other countries like Mexico, the Day of the Dead is, without a doubt, a cultural festival of first order. Today we are going to do tourism in cemeteries.
The human being is interested, attracted, scared or repels everything that has to do with death. However, that also has a lot to do with tourism. And, more and more, many tourists decide to approach cemeteries in the cities or countries they visit. A cemetery is a good option to visit due to the symbolic and historical significance of these places, but also for the important characters that sometimes are buried there or for the architecture of these places.
Here, in Chapín Group, we show you some of the most interesting Cemeteries.
1. Cemetery of the Almudena
Founded in 1884, this sacred museum is the largest cemetery in Madrid. More than 140 national artists such as Pio Baroja, Antonio Flores, Lola Flores, Santiago Ramón y Cajal, Arturo Soria or Lina Morgan are buried there. Its main attraction is that many of its mausoleums are authentic works of art.
2. Cemetery of San Froilán, Lugo
Built in 1948, the San Froilán cemetery stands out for the beauty of its old funerary constructions. The most monumental of them is right at the entrance. It is a nineteenth-century neo-Gothic mausoleum designed by the Lucense architect Cobreros. Its mixture of different styles, with brush strokes of Corinthian decoration, led San Froilán to be named in 2015 the best funerary monument in Spain.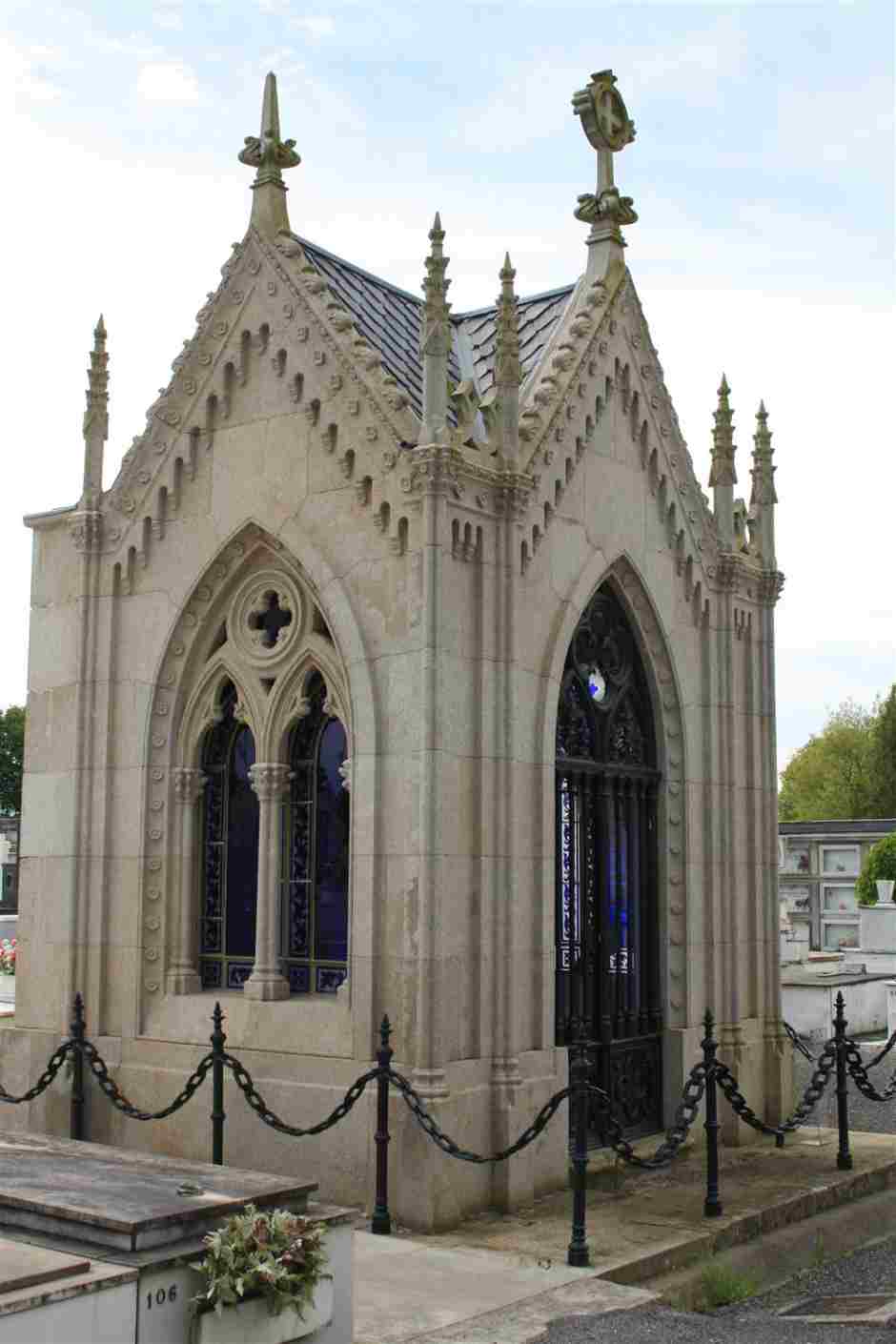 3. Montjuïc Cemetery
Without any doubt, the magic mountain of Barcelona is also one of the most historic places in Spain. It was created in 1883 due to the fact that other graveyards were completely full. Among the famous personalities that are buried there are Francesc Cambó (politician), Ildefons Cerdà (engineer of the Cerdà Plan of Barcelona), Francesc Macià (president of the Generalitat of Catalonia) or Jacint Verdaguer (poet).
4. La Carriona Cemetery, Avilés
It was designed at the end of the 19th century by the architect Ricardo Marcos Bausá on the outskirts of Avilés and it stands out for its impressive sculptural ensemble and the work of the best Asturian sculptors of the time. It is part of the European Network of Significant Cemeteries (ASCE) and leads the EUCEMET project (European cemeteries: gardens of souls, diversity and heritage.
5. Casabermeja cemetery in Málaga
It is arranged around an old hermitage now converted into a cemetery chapel. It was declared a National Monument in 1980 and a Site of Cultural Interest in 2006. Casabermeja has developed a cult for the deceased that acquires special importance on All Saints' Day. On this date a poetry recital is held which includes a torchlight and a guided tour.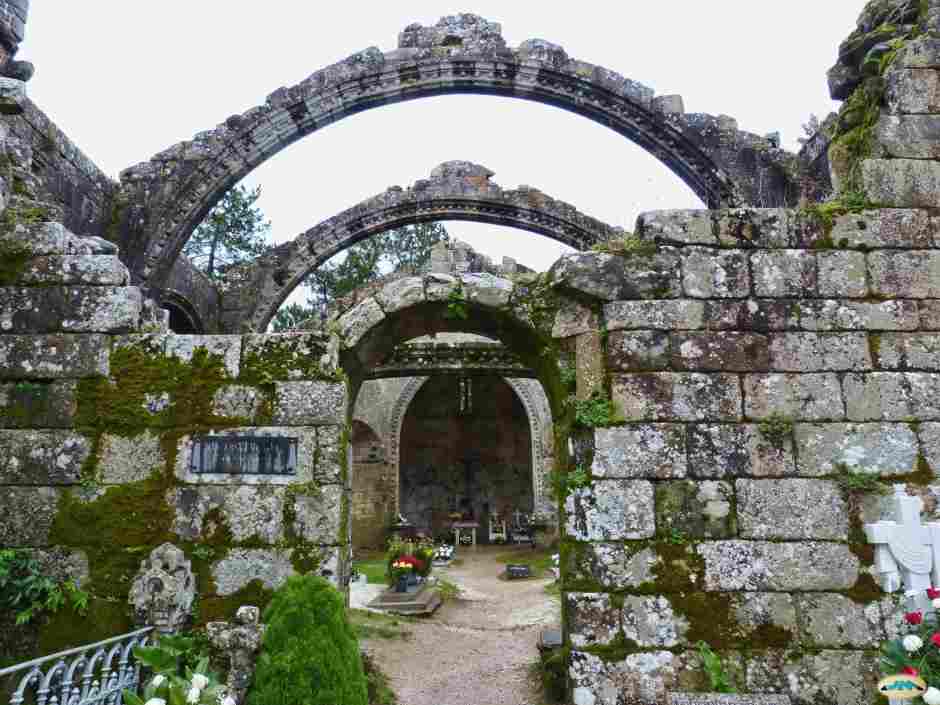 6. Cambados Cemetery in Pontevedra
Included in the route of the unique cemeteries of Europe, it is nestled among the ruins of a 16th-century gothic church that, in turn, was built on the remains of a 12th-century Romanesque hermitage. The set was declared historical-artistic monument in 1943.
7. Jewish Cemetery of Prague in the Czech Republic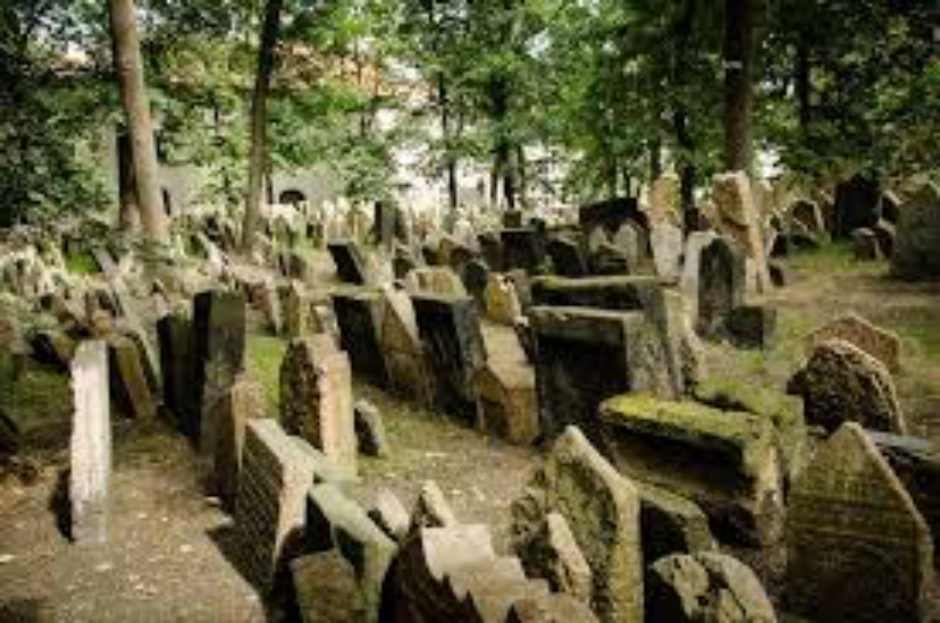 You could surely shoot a scary movie there. But the oldest known Jewish cemetery in Europe, the national cultural heritage of the Czech Republic, is also solemn and precious. It is made of stone and grass, and dates from the fifteenth century, approximately. Its oldest tomb is dated in 1439.
8. Père-Lachaise Cemetery, Paris (France)
Perhaps one of the most visited in Europe. This cemetery dates back to 1804, and on its 44 hectares there are 70,000 graves, including Jim Morrison and those of illustrious Frenchmen such as Honoré de Balzac, Colette, Édith Piaf, Marcel Proust, Eugène Delacroix, Molière, Georges Méliès, Yves Montand and Sarah Bernhardt, among many others. Also, you can find there the grave of Maria Callas, Oscar Wilde, Max Ernst and Amedeo Modigliani. If you're not a fan (or a necrofan) of any of them, it doesn't matter, because you can take a walk among its thousands of trees and admire all its beauty. Entrance to the cemetery is free.
Do you feel like visiting these places with Chapín Group´s bus?
Check our tourist transport service.  For Chapín the most important thing is security https://grupochapin.com/en/special/buses-rental-for-touristics-purposes/
Más información sobre el Cementerio de la Almudena en https://www.esmadrid.com/informacion-turistica/cementerio-almudena