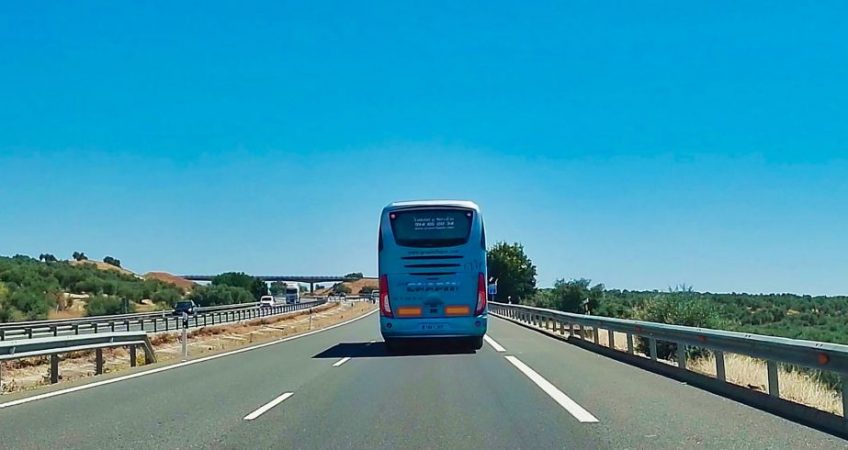 In Chapín´s Group we work for bus safety
Recommendations and regulations on bus safety are increasingly specific and necessary. If security controls on any other means of transport have been increased, we must note that the same thing has happened for buses. So if you want to know the pillars on which bus safety are based, we are sure that this information will be of interest to you
Drivers and fleet the two main pillars
Drivers are the fundamental pillar to achieve good safety standards in buses, so their continuous training and recycling is a guarantee of good results. The selection of these workers must be very careful, for the responsibility that they have in their hands; and you must have in company, the tools and courses necessary to continue improving every day.
Training in various subjects such as these that we indicate below helps us to know that we have expert staff: control and management of fatigue and stress; efficient driving by introducing the new energy and environment directives; preparation for driving in extreme situations such as ice or snow; handling and use of new technologies, knowledge of first aid to act quickly if necessary, etc.
On the other hand, having a modern, state-of-the-art fleet and the main safety systems is an asset with which Chapín´s Group buses, fully count on. This is why we constantly develop and invest in improvements in our buses.
We have incorporated in all your buses, a structural resistance to safety overturning, seat belts in all seats (seats which benefits from the requirements of energy absorption), pneumatic suspension, and a good electronic distribution of the EBV braking force. All of these options allow us to offer an optimal service and, above all, very safe trips.
Chapín Group this summer, offers you a lot of different travel destinations. For small, medium or large groups, we have comfortable and totally safe buses so you can enjoy your vacation from minute one.
If you wish, ask us for a quote at https://grupochapin.com/en/request-a-quote/ For Chapín the most important thing is safety.